Day 23 & 24: May 11 & 12 – Taupo to Rotorua*
*Cycled Taupo to Broadlands, drove Broadlands to Rotorua
Daily Distance = 25.66km, Trip Total = 676.55km, Today's Climb = 144m
My parents had been watching the news earlier in the week and heard that the remnants of cyclone Donna were likely to hit north island New Zealand today.  Since then we had been keeping a close eye on the weather forecasts and they were pretty consistent that the area we were in were going to experience a lot of rain and strong winds, gale force at times.  So I decided to wake up early and get as much cycling in as early as possible before the weather struck.
I was on the road shortly after 7:30am (sunrise is currently just after 7am).  I cycled for about an hour and a half along Broadlands Road.
Shortly after 9am my parents picked me up and we drove to Rotorua where it started pouring rain within 1/2hr of arriving in Rotorua.  My parents and I said our g'byes as they needed to drive to Auckland today to catch their flight tomorrow.  I am definitely going to miss the company and having a car to hop into whenever I want, but I am also looking forward to seeing what lay ahead!  I decided to send my tent and a few articles of clothing home with my parents to try to lighten the load.  I think I'm going to skip out on camping on this trip and instead continue to lean towards the comfort and convenience of hostels and hotels.

My hotel room today had a pretty cool view of a geyser in Te Puia
The majority of the day was spent resting as I had limited wifi and the rain and winds were pretty strong so I chose to hold off on any exploration of the town until tomorrow in the hopes that the rain would settle down.
I did however get some picture updates of Dash from her sitters, so thought I would pass a couple of them along for those who want a Dash fix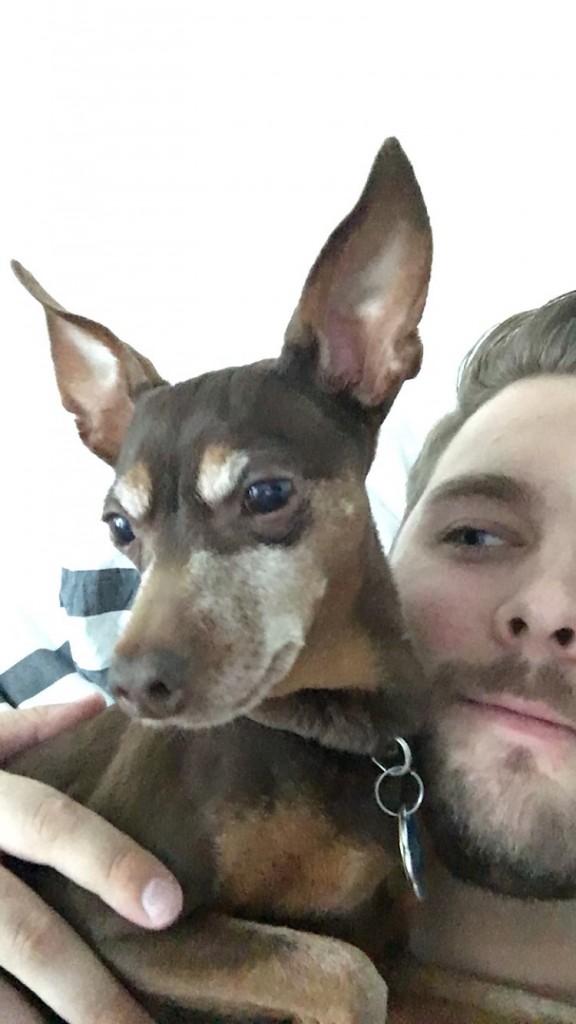 The next day I stayed in Rotorua to continue waiting out what is hopefully the majority of the rain and wind going through the area.
Mid-day it was still raining quite heavily, but I decided to get all of my rain gear on and walk the 3km to Kuirau Park which I had been told is definitely worth the visit.  This park, like many of the parks that we have been to in New Zealand are free admission.  Actually, I don't think a single park that we have entered yet has had a fee with it.
Kuirau Park is also a geothermal area and you can see steam and bubbles in the water.  It may have been tougher to see today just because of how heavily it was raining but it was still worth checking out.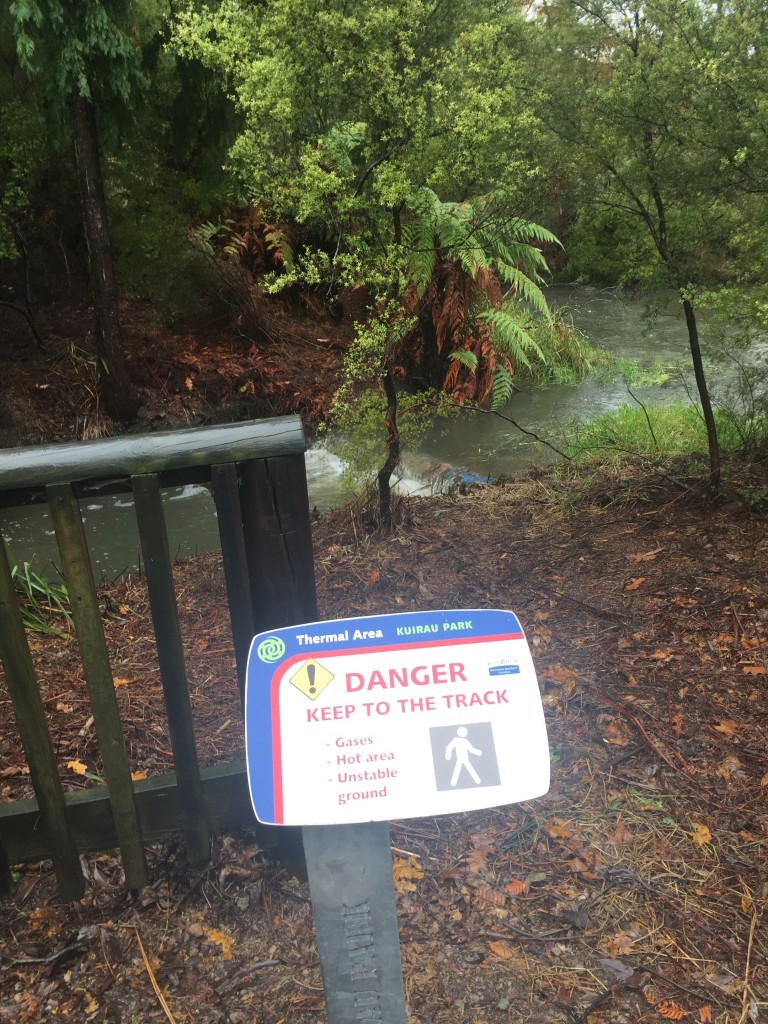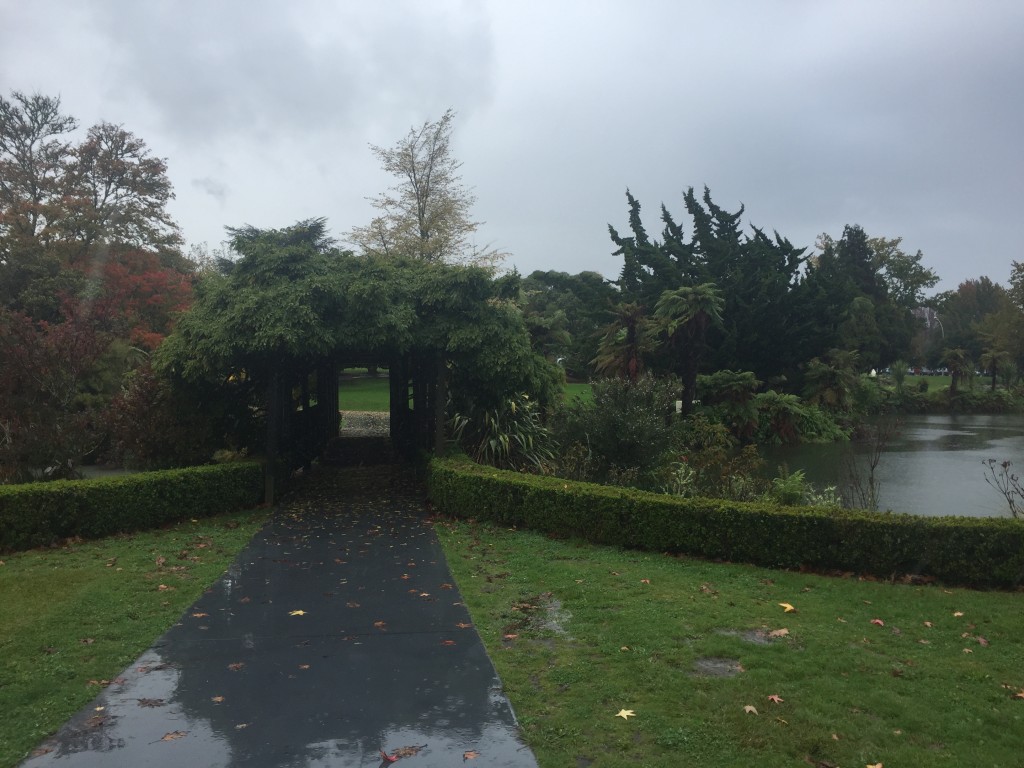 The rest of the day was all about getting some more R&R with some frequent checks of the weather forecast.  They are calling for the system to start to clear overnight, fingers crossed it does!