Day 28: May 16 – Miranda to Takanini
Daily Distance = 69.60km, Trip Total = 916.06km, Today's Climb = 467m
It is interesting how perception changes sometimes.  A week ago tackling 70km's with close to 500m of climbing and all my gear would have seemed a little daunting.  Manageable but daunting.  Yet today I woke up and felt like it was going to be a 'light' day.  So I slept in and enjoyed my comfortable accommodations, only getting on the road around 9:30am.
The first 20km's were pretty flat and had a great view of the water to my right.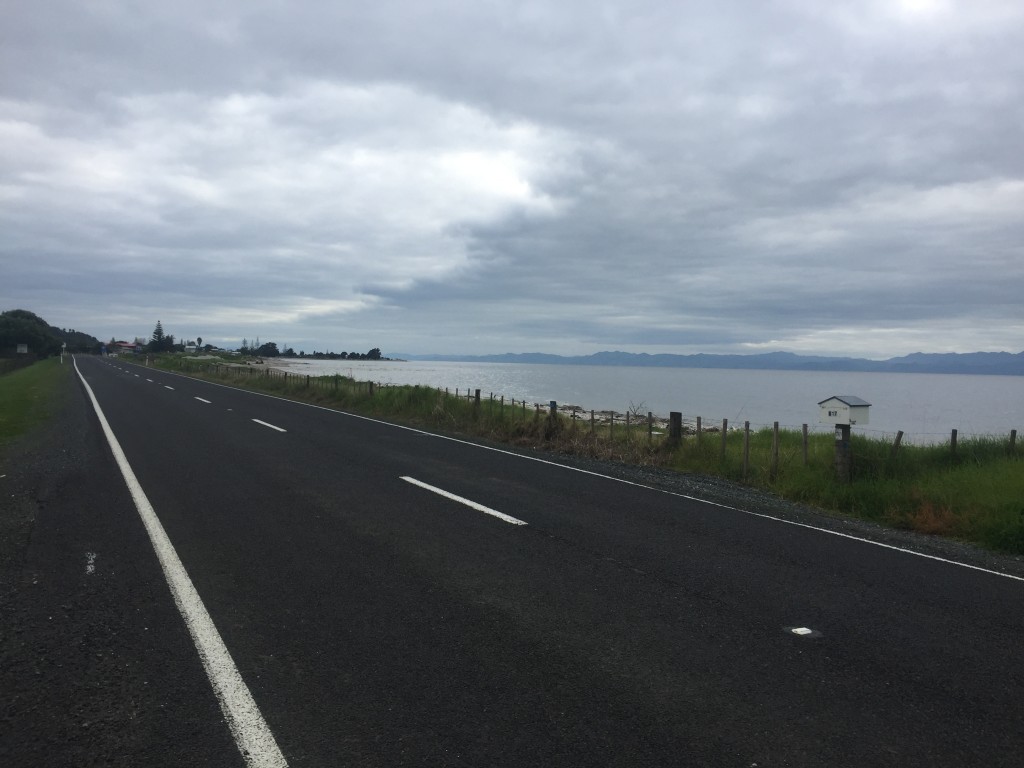 And then I started getting into some light climbs and noticed an increase in dump truck traffic.  Odd considering how quiet this road had been until now.  Soon after I found out why……there have been some 'slips' on this road!
After several minutes of riding through these slips I started to worry slightly that the road may become closed off at some point.  If that were the case I would have to backtrack about 25km's and take some much busier roads to get to my destination for the day.  I eventually came to an area where construction crew were managing the traffic flow and they confirmed that the road was currently open all the way through.  PHEW!
After a couple km's of going through the slips, the road headed inland a bit and passed through the Hunua Ranges.  This is where the bulk of my climbing for the day would be.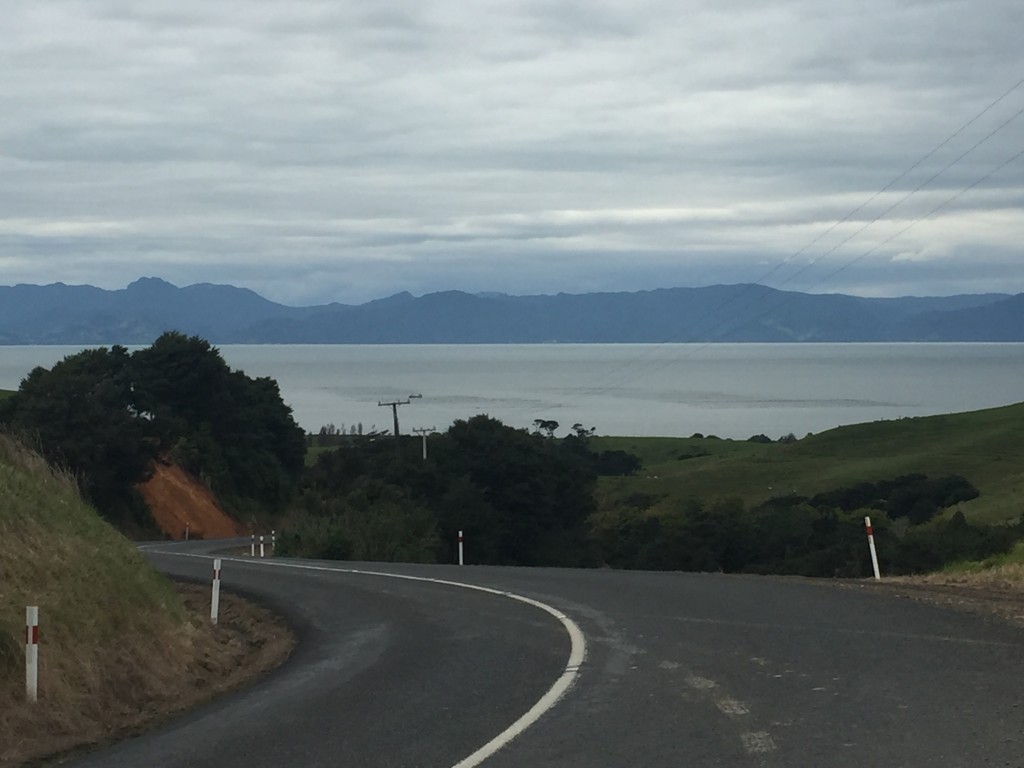 Once I got to the highest point of the climb, the grey clouds seemed to scatter slightly and I had sunshine as I sailed down the other side.  Eventually coming out to a bay.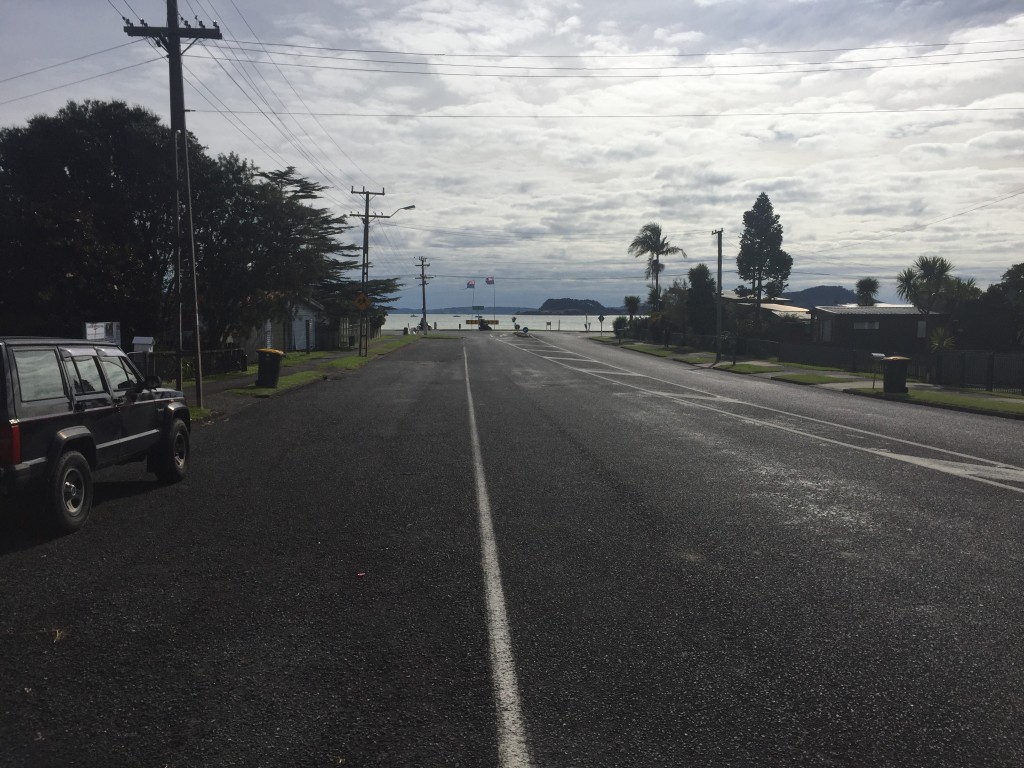 There was a bench by the water calling my name, so I pulled up and took a break.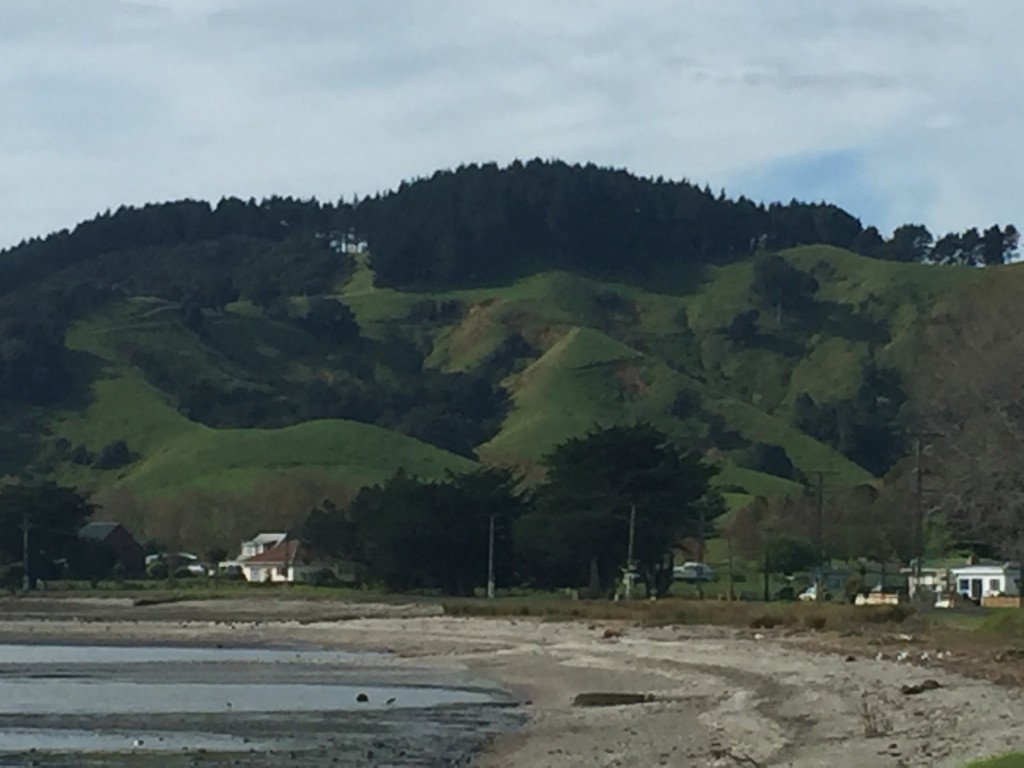 Almost immediately after I got back on my bike the clouds came back!  The picture below was only taken about 10min after the picture above and only a few hundred metres apart!
The rest of the ride was pretty calm as I passed through a few small towns and arrived at my destination on the southern outskirts of Auckland.
My parents did however pass along these couple of pictures that they took while they were in Foxton Beach New Zealand and I felt they were worth sharing: