Day 145: September 6 – Sydney 
My morning was spent lazing about.  In the afternoon I picked up a rental car and headed to the post office with all the gear I no longer need.  It seems odd to ship stuff home when I only have a couple days of cycling left but I hear Newfoundland is hilly and with less weight on the bike I'm hoping I have a better chance of pedalling more and walking less.  It'll also be less to worry about when packing for the airport – with a bike, trailer, dog, remaining gear and only 2 hands I already have more than I can handle!  Besides, I was only going to ship the gear home if the price was right.  At $50 to send home my tent and the 2 front panniers full of stuff (mostly camping specific gear) the price was most certainly right.  The lady at the post office was super nice.  She was very concerned that my gear wasn't locked and that it would be easy for somebody to open and snoop inside.  I figured the smell would be enough to deter any would be thieves, but she wasn't satisfied with this rationale.  She dug up some plastic bags, put my gear in the plastic bags and then taped them up from top to bottom.  While she was taping the bags I couldn't help but look around the post office at the red banner running along the top walls with the names of different towns and cities across Canada and realize that I now recognize a vast majority of those towns as I have rolled through them this summer!
After the post office I drove the 20km east to the Cape Breton Miners Museum in Glace Bay.  This was a Kaye recommendation, so I was looking forward to checking it out.  The museum has an exhibit area which was interesting, but the real highlight is the tour.  All tours are conducted by previous coal miners, so they bring a very personal touch to the tour.  My tour guide was Abbie, a 75 year old who spent 54 years of his life working in the coal mines.  His dad, grandfather, uncles and cousins were all coal miners as well.  The tour was about an hour long and we got to walk underground in a very small section of a previous mine.  All 50 coal mines on Cape Breton are now closed, the last one closed in 2001.  The population in the area has been decreasing as workers seek employment out west (sounds like most head to Alberta).  As a tour guide Abbie was fantastic, showing and explaining all the 'factual' information while adding some humour and his own personal stories he experienced first hand or stories that have been passed down to him from his father and grandfather.  Just like the underground tunnel tours in Moose Jaw, it shocks me how poorly some people in Canada were treated in recent history.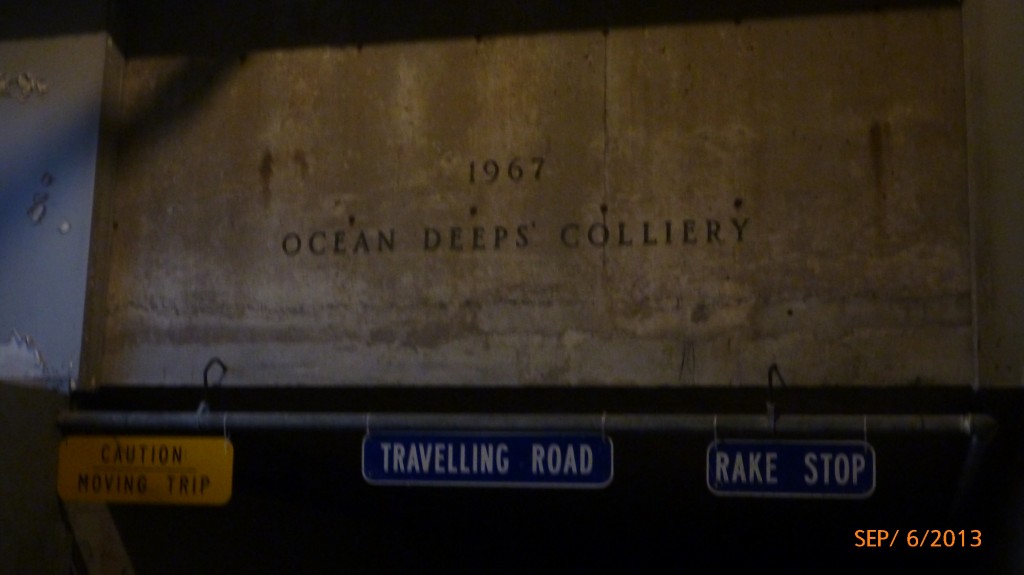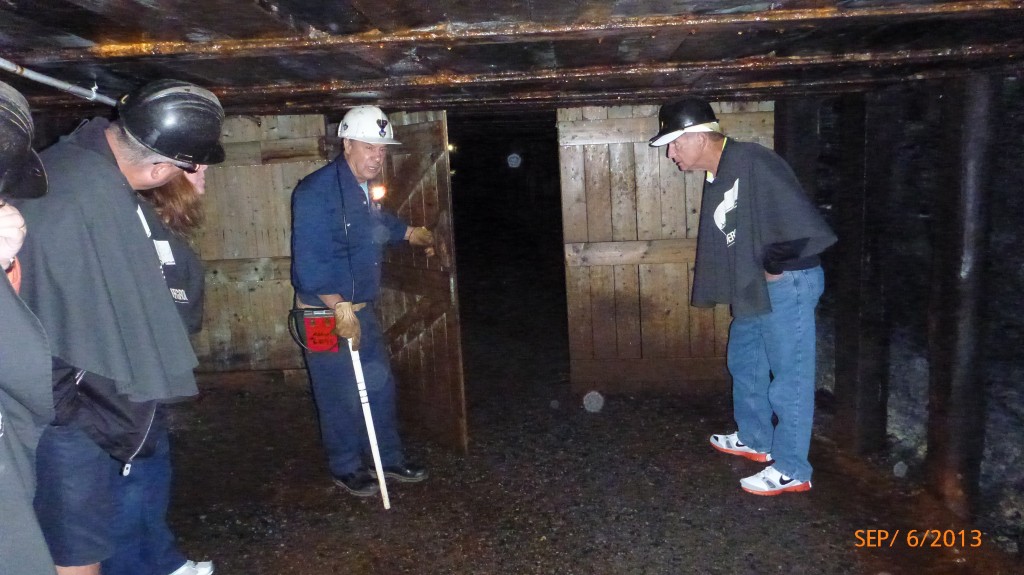 Thanks for the solid recommendation Kaye!  When I dreamed and planned this trip I didn't realize what an educational experience it would be for me!
Day 146: September 7 – Cabot Trail
Leaving my bike at the hotel in Sydney, I headed west in the rental car and started my journey around the Cabot Trail.  I decided to head counter clockwise around the trail.  There wasn't any logic for this, just started driving and that's the direction I ended up heading.  I pulled over at Franey Trail and decided to go for a hike up the mountain.  The Franey trail is a 7.4km loop that starts at an elevation of 95m and ascends to 430m to a spectacular view of the ocean on one side and a canyon on the other side.  The climb up was certainly a steep one and took me about an hour.  I was impressed to find just how good my legs were feeling though.  I felt none of that soreness or aches that I felt in my quads when hiking on the west coast.  In fact, my calves felt almost spring like and when the climb wasn't too steep I even managed a little hop, skip and jump.  Dash had absolutely no problem with the climb and when we got to the top a couple other groups that were soaking in the view commented somewhat surprised that such a small dog could climb all that way!  The hike down was more windy and gradual.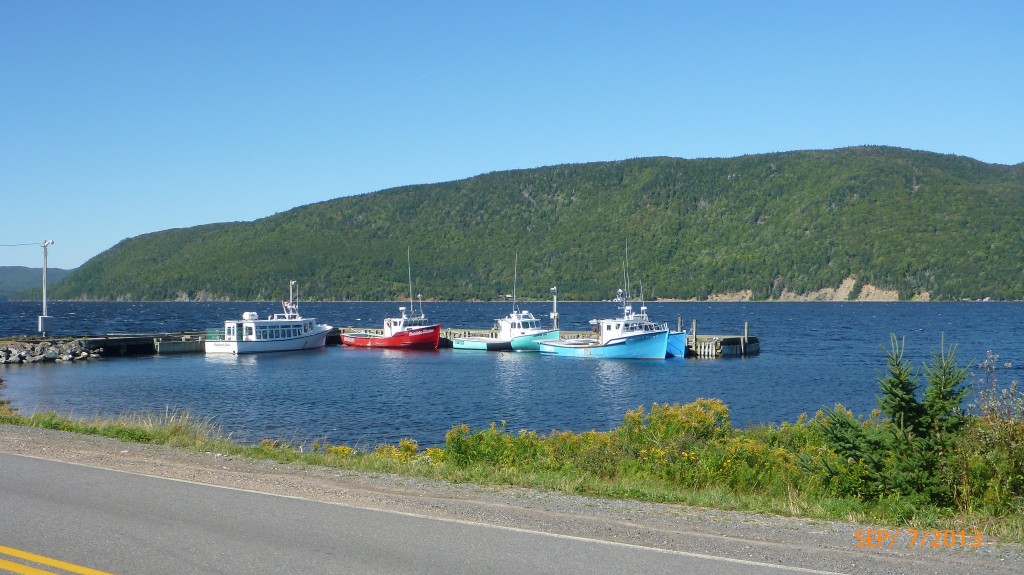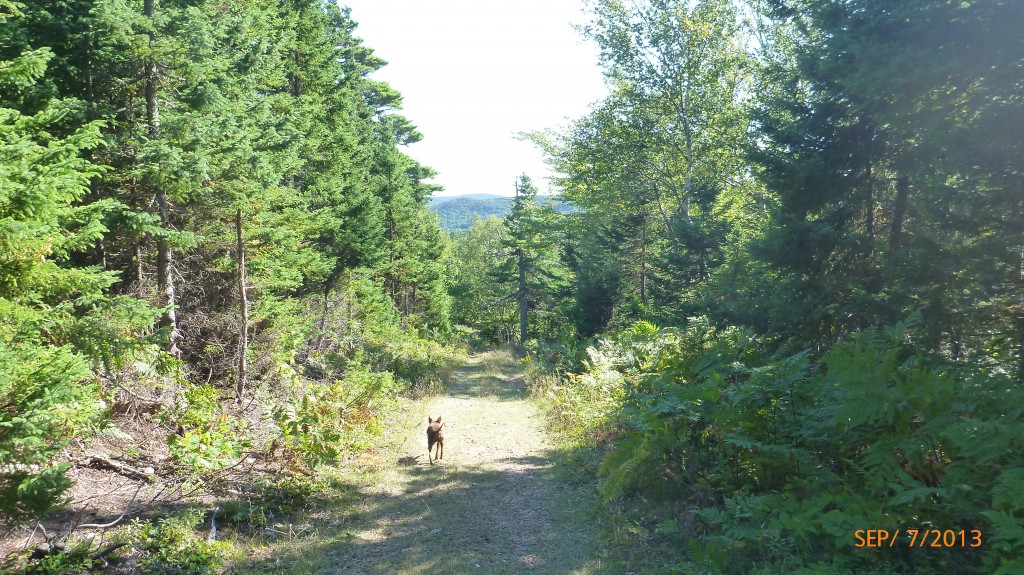 After a few hours on the trail I got back in the car and headed to Pleasant Bay (being about half way around the trail, this was my destination for the night), stopping at different lookout points along the way.  There are a lot of lookout points, definitely no shortage of place to pull over and take a look around at the magnificent views.
I was sound asleep by 9pm.
Day 147: September 8 – Cabot Trail
Continuing along the Cabot Trail I think it took me about 2 hrs to drive the 43km from Pleasant Bay to Cheticamp.  There were just soooo many lookout points and the scenery was always changing so I felt I had to stop at almost every lookout point to absorb my surroundings.  I'll post lots of pics here when I get back to Toronto.  This was my favourite stretch of road along the cabot trail.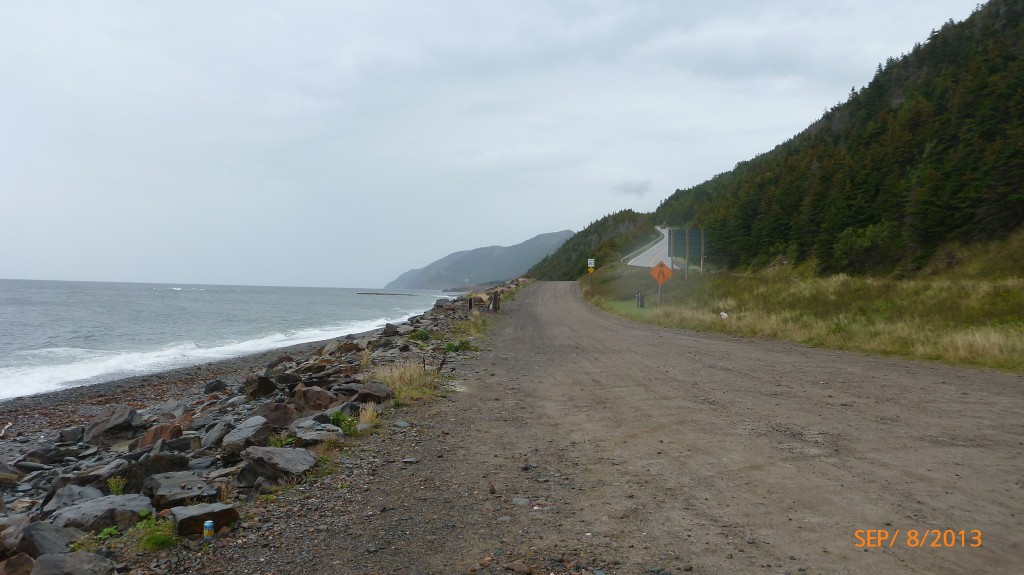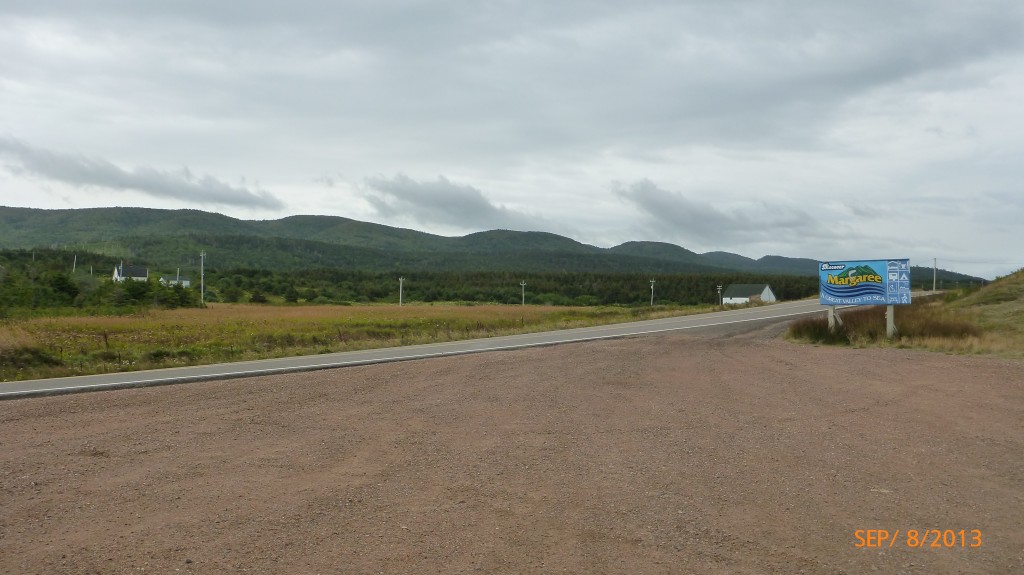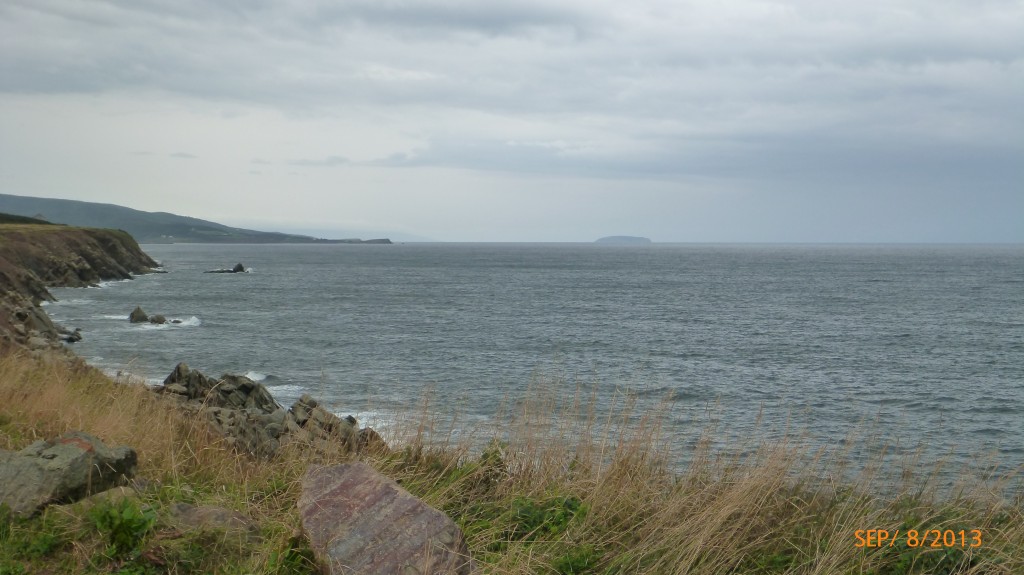 From Cheticamp I headed to Baddeck and spent a couple hours exploring the Alexander Graham Bell museum.  He and his wife had a vacation home in Baddeck where Alexander Graham Bell toiled with many of his other inventions (beyond the telephone).  In fact, the first Canadian powered flight took place in Feb. 2009 over the frozen Bras d'Or Lake with the 'Silver Dart' aircraft that was built by a team which included Bell.