Day 30 & 31: May 18 & 19 – Coromandel Peninsula and Auckland
Today I took the quick 10min drive over to a town called Hahei to hike to a place that is only accessible by foot or boat, called Cathedral Cove.
Cathedral Cove was a really peaceful place, with a cool rock formation that you can walk under.  I took a seat on the beach and just listened to the sound of the water for about an hour.  While I was on the beach one of the couples that I had shared the hot pool spa with last night came over and chatted for a bit!  I guess we were on the same sightseeing schedule! lol!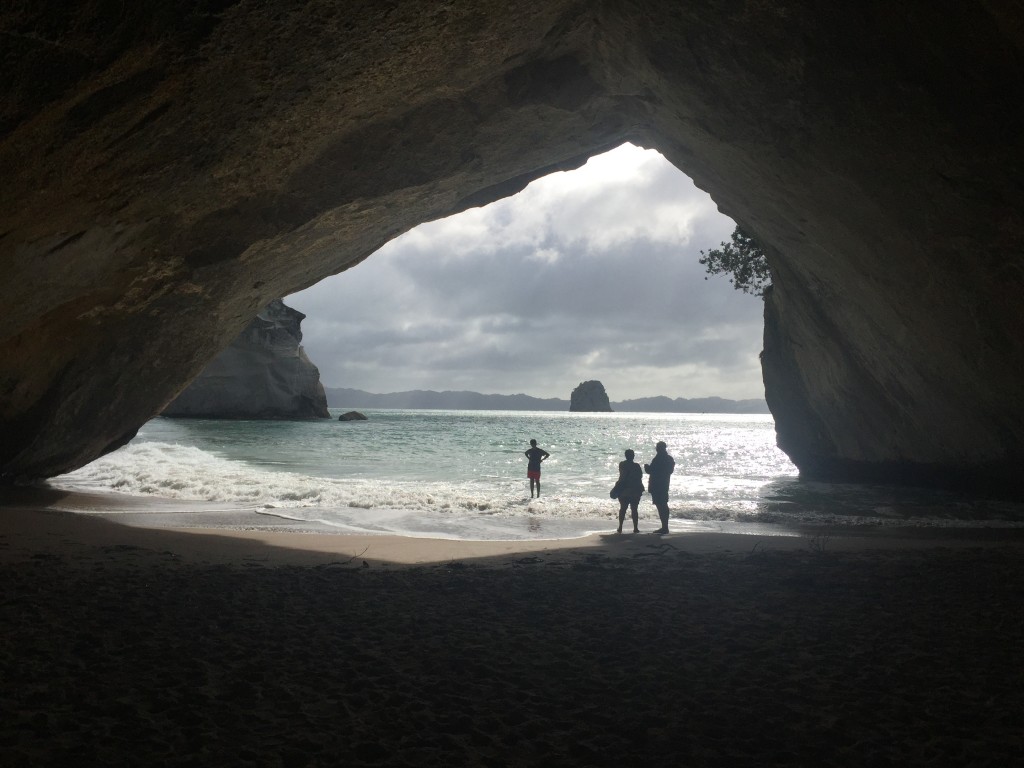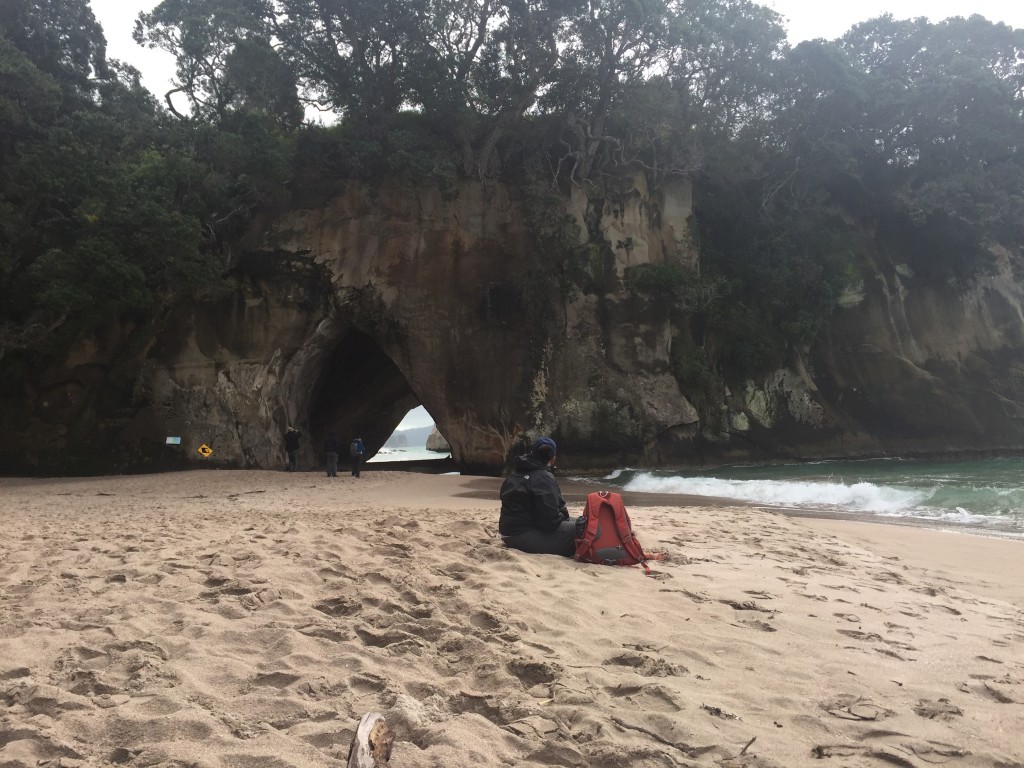 After finishing the hike back to the car, I drove into Thames were I strolled around the town and took care of some errands.
After Thames, I drove back to Auckland and spent a lovely, relaxing evening with the family of a friend who graciously opened up their home to me, fed me, provided great conversation, gave me a place to sleep and made me feel right at home!  Thank you!!

The next morning I was up early to catch a ferry to Rangitoto Island (a great recommendation from my hosts last night!).  Rangitoto Island is a volcano that came out of the sea about 600 years ago.  Once dropped off by the ferry there is a hike to the summit that is estimated at taking about 1.5hrs.  It was a pretty neat hike with lots of volcanic remains to spot along the way.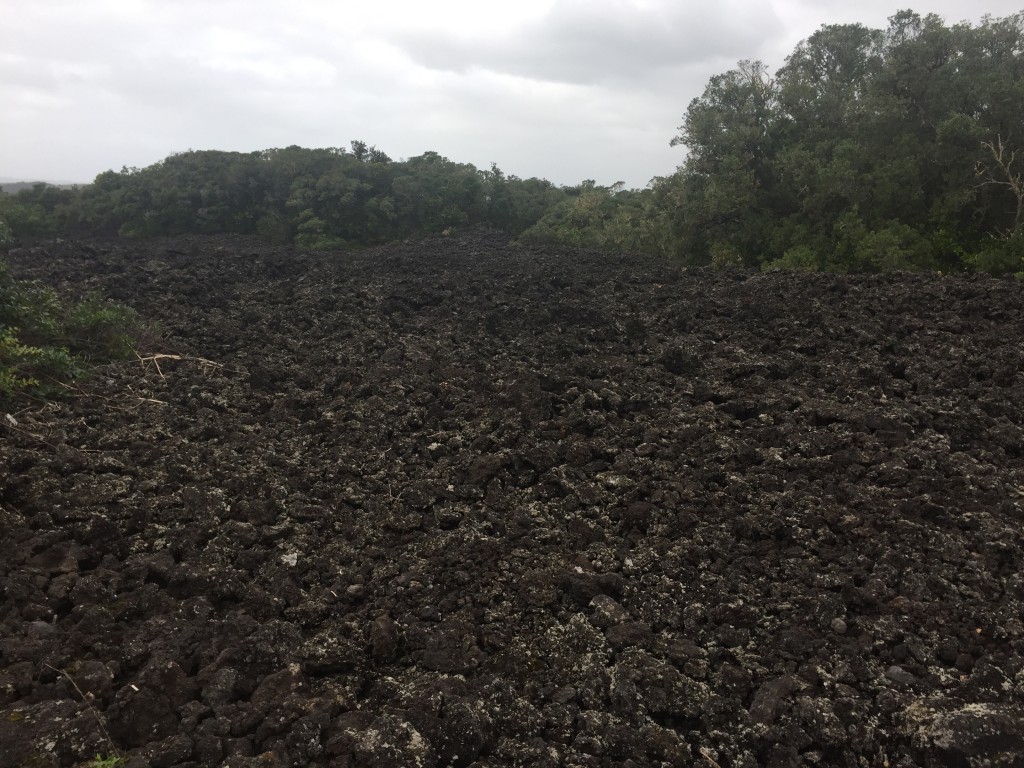 After catching the ferry back to the mainland, I headed over to North Head to check out some of their tunnels created during the war (another worthy recommendation from my host last night!).
After North Head, I made my way back to the Auckland airport area to check into my accommodations for the evening.  I hauled all of my gear up to my room, sorted through things and packed up my bike for the upcoming flight.
It turns out the bike box I have for this flight is bigger than the one I had for the flight from Toronto.  So I didn't have to take as much apart – yaaay!  The front racks were able to stay attached, as well as the back rack.  And it was waaaaay easier to get everything packed in.