Day 64 and 65: Jun. 21 and Jun. 22 – Nambucca Heads to Coffs Harbour
Daily Distance = 54.04km, Trip Total = 1,918.91km, Today's Climb = 385m
The first half of today's ride was along the old pacific highway which for the most part ran beside the new highway.
The old highway varied from multiple lanes with a wide shoulder, divided highway and in some cases minimal shoulder.  But there was so little traffic on it, it was a peaceful ride the entire way.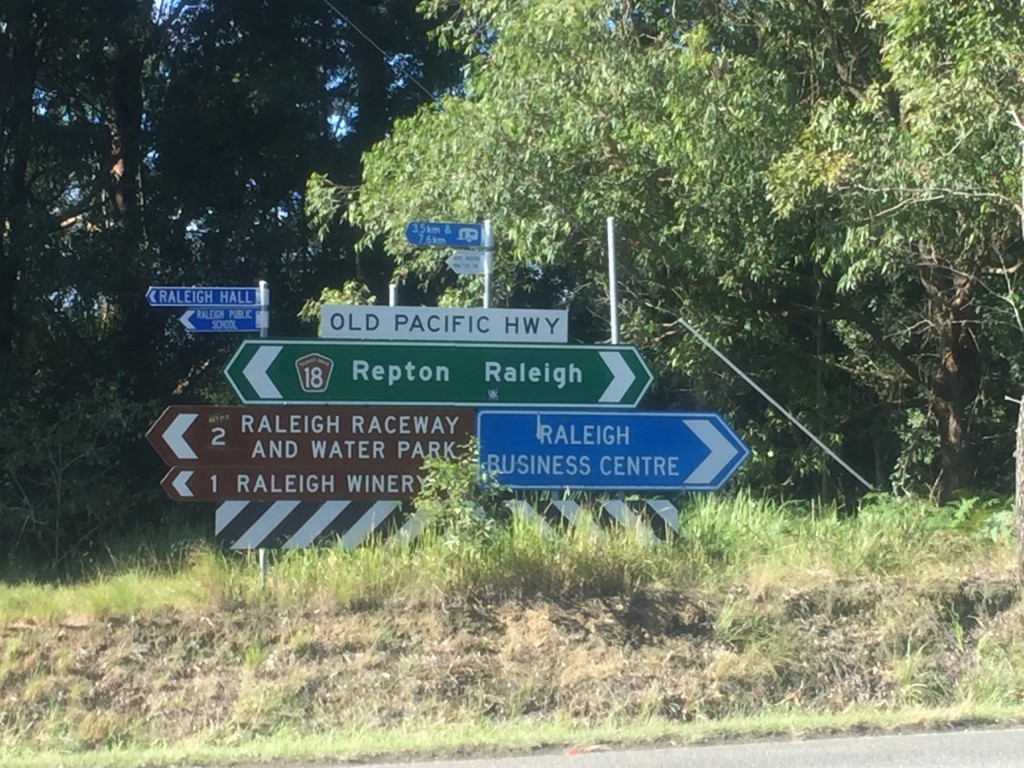 About halfway into the ride the old highway reconnected with the new highway where I had a nice wide shoulder and heavily signed bike lane for about 10km.  At Lyons Road there were signs indicating that all bicycles had to exit the highway.  I'm not sure how long bicycles aren't permitted on the highway at this point, but from Lyons Road I could take an alternative route into Coffs Harbour.
The last few km's while riding on the path into Coffs Harbour I felt my very first warm breeze of the trip and just a small hint of humidity!  I think I'm getting to the edges of the tropic area!!

The following day was a rest, catch up and sightseeing day in Coffs Harbour where I checked out the Muttonbird Island and spent some time on the beach chatting with a Moroccan who has been in Australia for a couple of years.